Details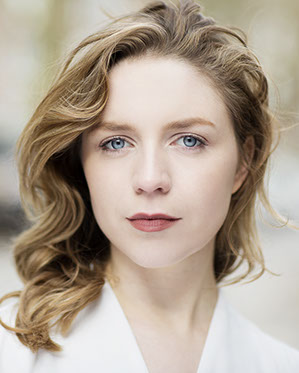 Alice is an actor based in Bristol, with an extensive, exciting and varied CV. Her work is currently focusing on presenting and commercial acting.
LOCATION:Bristol, United Kingdom
HEIGHT:5'3
PLAYING AGE:17 – 35 years
EYE COLOUR:Light Blue
HAIR COLOUR:Dark Blonde
ACCENTS & DIALECTS:American-Southern States, American-Standard, Bristol*, Cockney, Devon, Dublin, Northern, RP (* = native)
LANGUAGES:Italian
MUSIC & DANCE:Mezzo Soprano, Ballroom Dancing, Freestyle, Jazz Singing, Cello & Guitar
PERFORMANCE:Actor-Musician, Repertory, Voice Over, ADR, Comedy, Outdoor, Film, Commercial, Radio
SPORTS:Martial Arts – Wing Chun, Fishing, Netball, Squash, Table Tennis, Tennis*
OTHER SKILLS:Feldenkrais Method, Bird Watching, Car License, Spoke Word, Presenting.
TRAINING:Birmingham School Of Acting 2010-2013National Youth Theatre 2006-2013Bristol Old Vic & Bristol University 1 Year CourseLamda Grades – Bronze, Silver and Gold with Distinctions